The other day our toaster (Severin AT 2514) stopped working. When actuating, the lever would not stay in the downward position. The power indicator LED would light up, however.
I opened the toaster up and found a 2-PCB construction. I started by reverse- engineering the circuit. I couldn't find any information on the main controller IC that had the marking GA5214P. I found the following circuit detail particularly interesting: The heating elements form a voltage divider which is used to bring down the voltage for the controlling circuitry. The following "regulator" is just a single rectifying diode with a zener diode in addition to some passives.
My initial suspicion for the cause of the issue was an electronics problem. I suspected that either the main proprietary controller IC or the transistor driving the electromagnet were the suspect. The controller IC was ruled out by measuring the transistor base voltage which correctly went up upon switching on the toaster causing the NPN transistor to energize the electromagnet. The transistor was just switched out for another S9014 from China without success.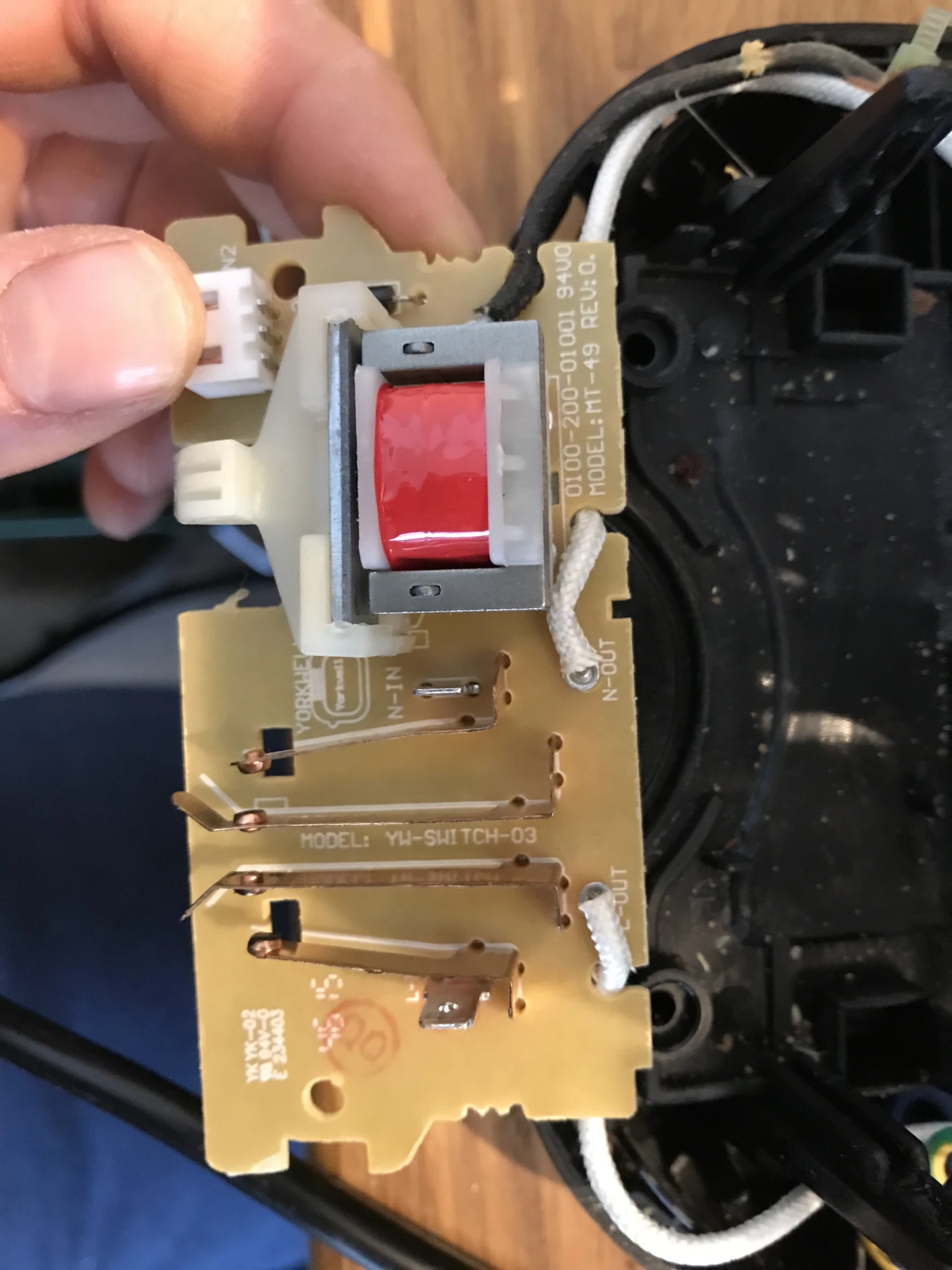 Upon closer inspection of the electromagnet, I noticed that there were a few bread crumbs between the W-shaped core and the iron plate closing said core. This would seriously reduce the holding force of the electromagnet. And sure enough, after cleaning the crumbs away, the toaster worked flawlessly again. In hindsight, the reverse engineering was overkill even though it was intersting to learn about the inner working of a cheap toaster.